You want to be able to play better with or against pimples?
Your goal is to play a class or even several higher and at the same time push your TTR value to the top? Then the pimples course is a must for you! Play against new opponents and learn new techniques! Use the unique opportunity and spend a weekend under the professional guidance of Germany's number 1 in questions around the pimples game.
Whether you play Long Pimples, Short Pimples or Anti-Top, it doesn't matter. We bring you with your rubber to a new level!
In a pleasant atmosphere, Sebastian shares his knowledge from over 20 years of table tennis with you and gives you insights into spheres that were previously unknown to you. You can always find current reports in our Pimples News.
Your head coach: Sebastian Sauer
With his friendly, open and patient nature, Sebastian will offer you real added value.
Here he can rely on many years of experience and knows what to do in which situation. Often it is small tricks that bring about a big change.
Sebastian is considered the number 1 when it comes to your play with material.
As a player, he was the most successful German player with a table-near interference game. For many years he played in the 2nd Bundesliga and in the regional league and was able to defeat many successful national players up to the top 100 of the men's world rankings.
Current trainer assistants
- Forehand Attack & Backhand Short pimple -Participant German Championship Men & Youth
Former Top 20 German Youth Ranking List
- Forehand & backhand attack
- Former Top 20 German Youth Ranking List
- German Team Champion 2016
- Former Regional League player
- Forehand Attack & Backhand Lange Noppe - Former player in the regional league Women - Former Top 20 German Youth Ranking List
- Forehand & backhand attack
- Multiple Rhineland Champion Men
- German University-Team Champion 2012 - Former head trainer
- Forehand & backhand attack
- Round of 16 German Championships 2010 Single
- Quarterfinals German Championships Double 2010 (including victory over Filus/Mengel)
- Former 2nd Bundesliga & Regionalliga
- Forehand Short Pimple & Backhand Long Pimple - Ehem. Top 5 German Youth Ranking - Ehem. Regionalliga Spielerr
* The trainers will be selected according to individual availability and the location of the Pimples course.*
These stars were already at the pimples course:
What does the pimples course offer?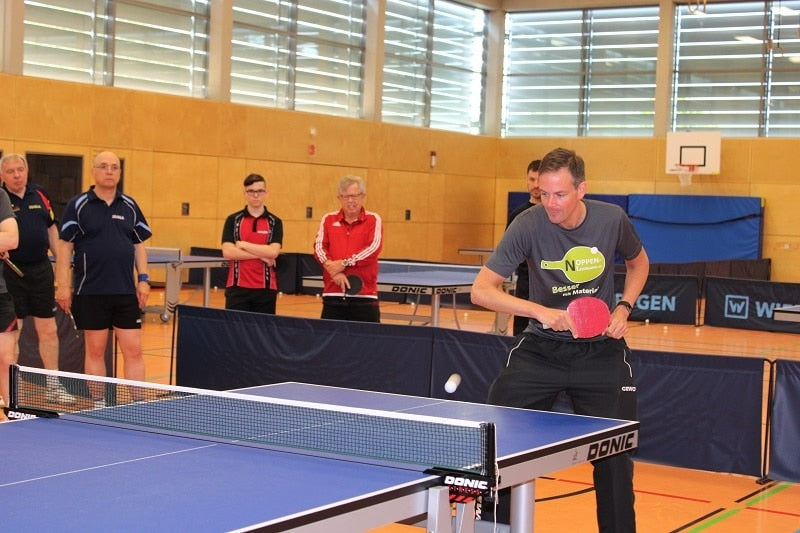 You want to learn all the techniques you can play with your pimples? Sebastian will show you step by step how to improve your game.
Table tennis and the material game are more than sport? Are they your passion and ours? Finally discover the fun and the joy of playing.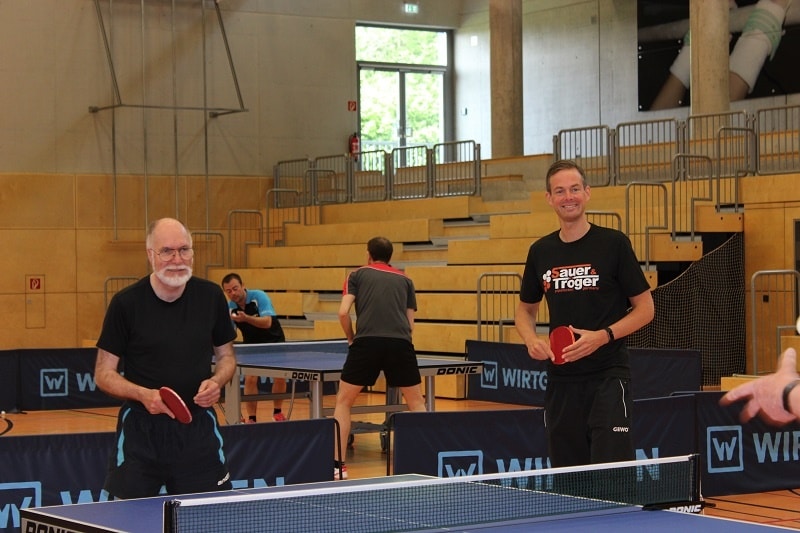 Number of participants: Maximum 24
Strength: Regional class to upper league
Origin: Germany & Worldwide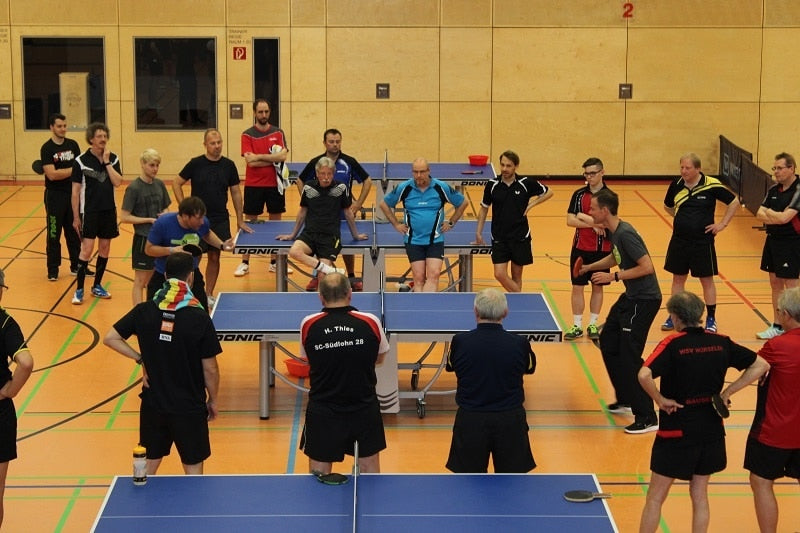 In addition to our courses in Germany, we are internationally active in the Netherlands, Austria, Switzerland, Cyprus and South Korea.
Do you have questions about rubbers and blades or would you like to get to know Sebastian personally? Then go on to the next pimples course!