NEU: Unsere Lange Noppe Hellfire X jetzt auch in Pflaumen-Lila und Gift-Grün nur in OX!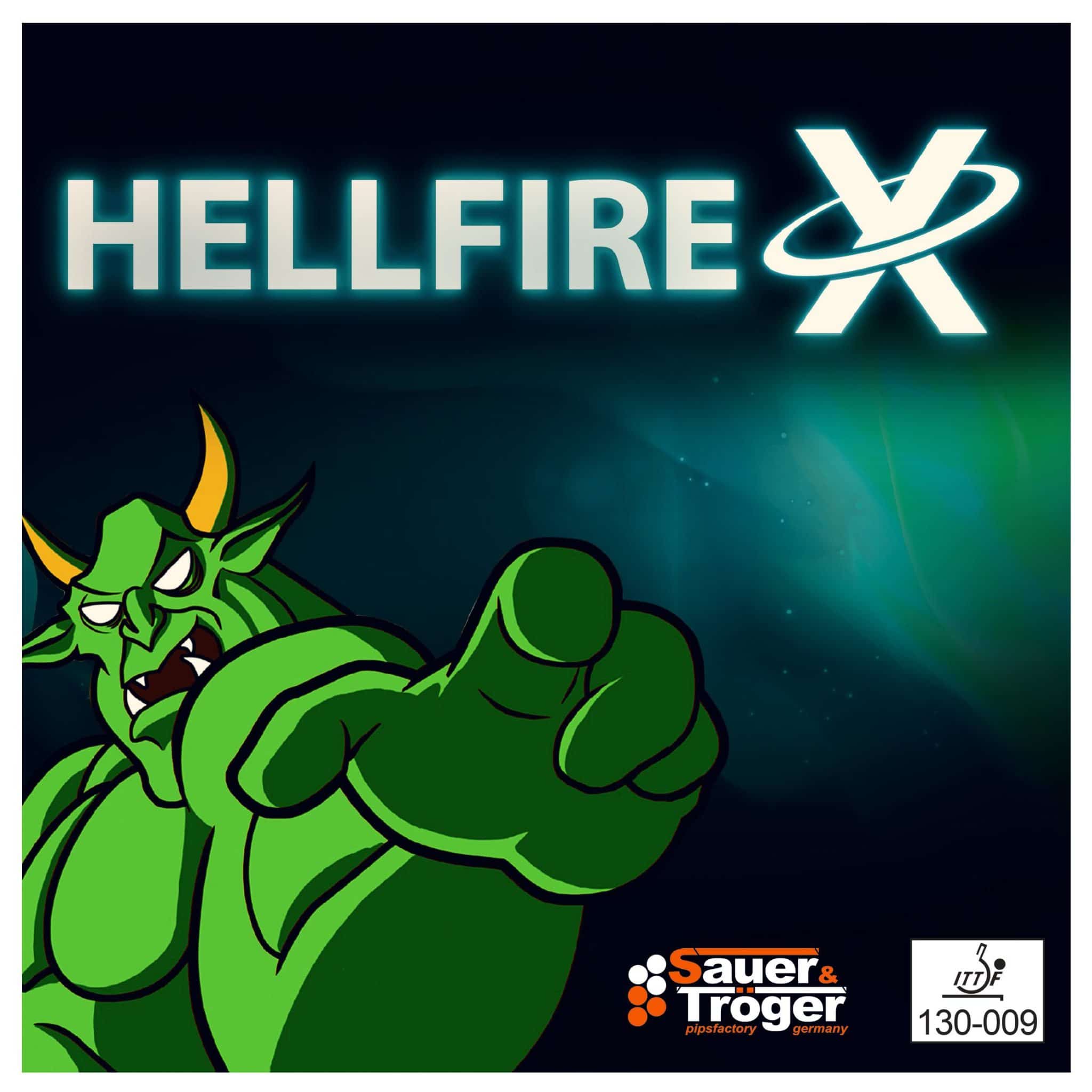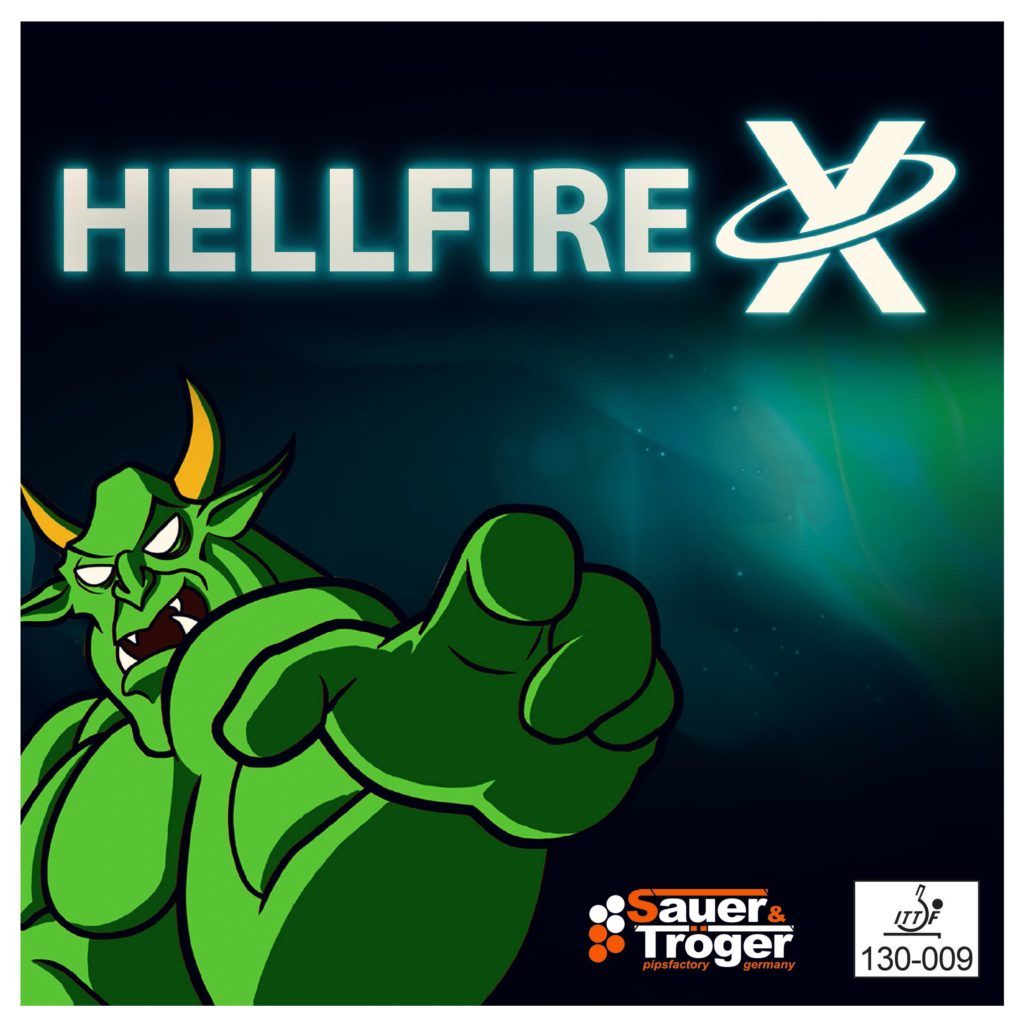 Free shipping from 25 Euro in Germany

The new table tennis allround blade Unicorn.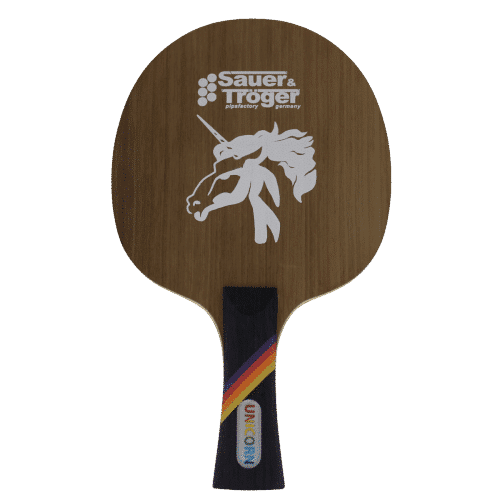 Table tennis pimples course
Improve your game with or against pimples during a weekend training course led by #1 pimples expert Sebastian Sauer
Marko plays with long pimples without a sponge at the table and from the half-distance. He currently plays in Division 2 in Sweden and was the top 20 boys in Sweden.
Teresa plays close to the table with long pimples. She is multiple Southwest German champion, as well as German university champion & long-time regional league player.
Marcelo won many regional titles and represented Chile in the binational matches between Chile and Argentina. He operates the Instagram channel @tenisdemesahoy.
Jose plays a mix of table-close and away game with long pimples. He is managing director of the Bruno Banani brand and a partner of Sauer & Tröger.
Anuj plays a long pimples on the backhand, and usually acts close to the table. He is the owner of the largest Indian Instagram channel and Sauer & Tröger partner.
Christian plays off-table defense with long pimples. Recently, he has 3. Bundesliga played in Germany and is became Baden-Württemberg champion in doubles.
Norbert plays close to the table with the long pimples on the backhand. He is a regular at guest on pimples courses and organizes the course with the Dutch master Taverzo.
Florian plays close to the table with a long pimples He currently plays in the Oberliga in the front pair cross. In his youth, he finished 16th in the national rankings.
Aleksey plays short pimples near the table and away from the table. He has various regional successes in Ukraine and inspires the spectators with his interesting playing style.
Laszlo von L&H Sport aus Ungarn ist stolzer Partner von Sauer & Tröger. Niclas Ott, verantwortlich für die weltweiten B2B-Partner, besuchte ihn in seinem Shop in Budapest. 🇭🇺
Sauer & Tröger Partner werden
Werde auch du Sauer & Tröger Partner und begeistere deine Noppen-Kunden mit einzigartigen Produkten, tollem Support und attraktiven Konditionen.
Lasse dich individuell beraten welcher Belag oder welches Holz zu deinem Spielsystem am besten passt. Das Experten-Team um Noppen-Guru Sebastian Sauer unterstützt dich persönlich.
Our table tennis rubbers for you
You are searching for Long Pimples to cut the ball of your opponent directly over the table? Or are you the classic defender who keeps bringing the ball back with a lot of cut from behind? Feel the control of the ball.
A smooth fumble often leads to point winning. Use the efficiency and effectiveness of short pimples. Don't want to do without the soft topspin or the saving defensive ball? Discover your new flexibility.
Rotation don't interest the bean? Take the cut out of the ball from your opponent and become the safest player at the table. Master the game.
The "classic"? Not with us. Our inverted rubbers are specially designed for the players who are looking for the counterpart for their pimples on the backhand. Spin kisses control. Strengthen your pimple!
Sauer & Tröger in figures
Our table tennis blades for you
From defensive to allround to offensive types. Countless variants don't make the selection easy. Especially pimples players are known for changing the blade relatively frequently. What type are you ? Now vote your blade on your toppings!
A wide variety of types of wood, such as Hinoki or Balsa, in combination with special plastics such as carbon or glass fiber, make your blade unique. The hardness and flexural strength of your blade determine your later impact rate and the bounce behavior of the ball. What do you prefer?
The ideal weight of your blade is very individual. Here it is important that the weight is comfortable for you and that the blade is well in your hand. In addition, you should know where the center of gravity of your blade is to catch the ideal ball meeting point.
Each hand is unique. Whether straight, flared or conical. You have to choose for yourself with which handle you feel most comfortable. It's like denim pants. Are you the Slim Fit, the Regular Fit or the Loose Fit type? Find out.
Our daily
Services
For you
We are always looking for the right properties for our rubbers and blades. Speed, control and spin in harmony.
Together with selected players, we test continuously. Our goal is to gather feedback directly during the development phase.
Get advice in our worldwide partner shops on site. Soon we will be able to welcome over 350 partners!
In the future, there will be professional advice for every player of the Sauer & Tröger brand. Be excited!
More Facebook, more Instagram, more Youtube. This is your wish, which we will take very much to heart in the future.
What would sport be without fun & success? We want to get the most out of both and equip the most awesome players in the world.
Find our rubbers & blades in more than 300 partner stores worldwide!